PlayStation®Vita
SPERBEAT: XONiC
2015.10.23
SUPERBEAT: XONiC Release Date Announced!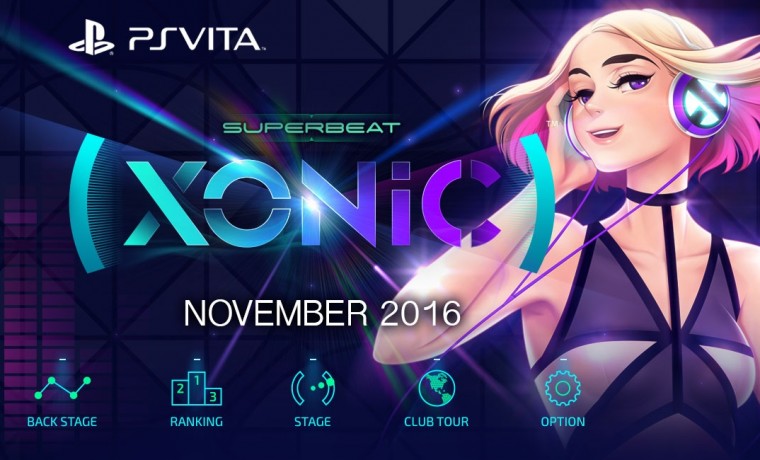 SUPERBEAT: XONiC RELEASES ON NOVEMBER 10!
PM Studios and Acttil are thrilled to finally announce that their first co-published PlayStation®Vita title, SUPERBEAT: XONiC™, will be released in the North American market on November 10, 2015 in retail and digital formats! With over 45 musics of R&B to Rock, Techno to K-Pop, the players will groove their PS®Vita like never before! To add to all the excitement: PM Studios and Acttil are both proud and humbled to announce that musical tracks from Arc System's Blazblue, Guilty Gear, and Magical Beat will be featured tracks and DLCs for SUPERBEAT:XONiC! More DLCs will be available on the game launch day as well for even more music selection! If rocking to the music alone is not your thing, connect your PSVita to PlayStation®Network for the World DJ Ranking! Show off your rhythm and share your passions with players around the world!