2020.05.20
ACTTIL TO TAKE PART IN NGPX ON JUNE 23!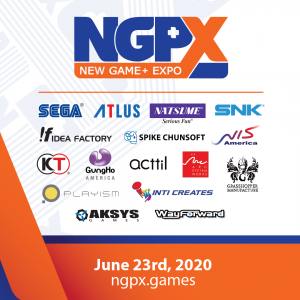 acttil is excited to announce that it will be taking part in digital showcase NEW GAME+ EXPO (NGPX), which will be featured live exclusively on Twitch on June 23 starting at 8am PDT. Acttil will reveal a new feature for the steam version of its latest title, Billion Road, along with a brand new trailer. We're incredibly thrilled to be part of this collaborative initiative alongside the thirteen other fantastic publishers and developers participating in NGPX! Mark your calendars for June 23 and get ready for some exciting announcements from all participating publishers!
About New Game+ Expo
NGPX is a digital showcase of fourteen amazing publishers and developers working together in collaboration to unveil new title announcements and live gameplay demos. The event will take place on June 23 from 8am PDT on the official NGPX Twitch Channel. We can't wait to come together as one to connect directly to fans and gamers all over the world!
Visit NPGX.Games and follow NGPX on Twitch, Twitter, Instagram, and Youtube for more information to come.